Creating the perfect personalized Photo Mouse Pad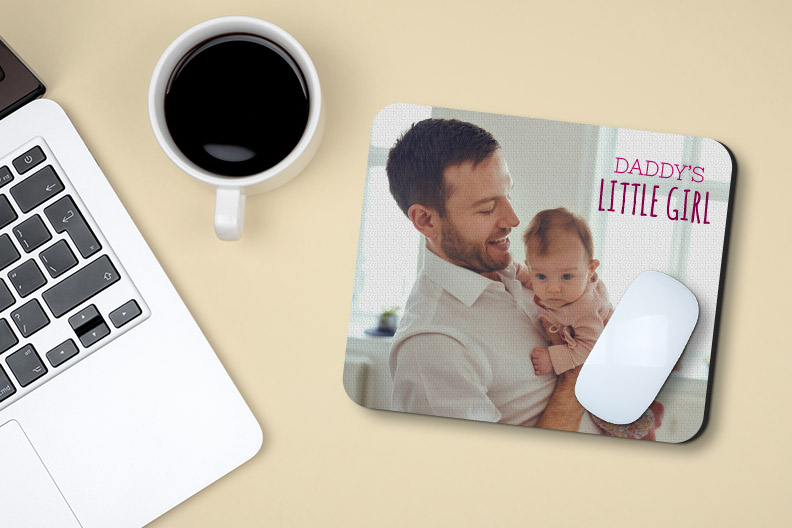 Try this unique way of cherishing your favourite memories by creating your very own personalized Photo Mouse Pad. It's perfect for home or the office!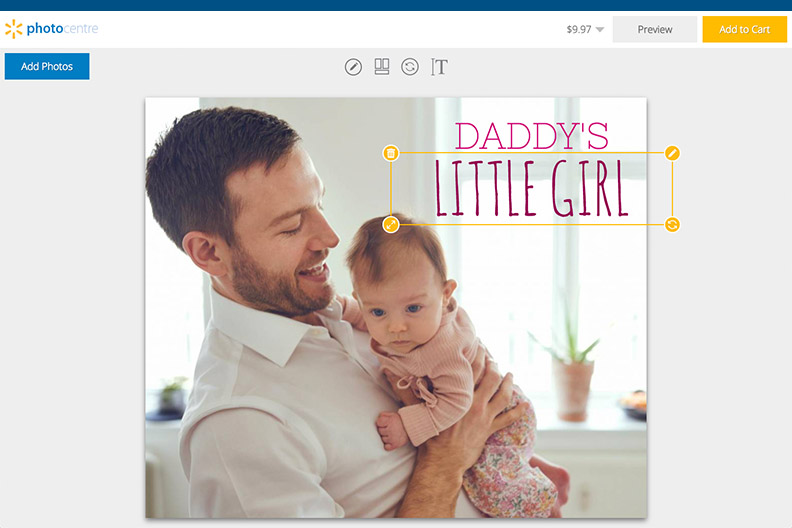 Each Mouse Pad you create can be customized to match your style, personality and your photos. Using the text tool will allow you to include a personalized message that will make your Mouse Pad that much more unique. Get creative while you play with the different text colours, font styles and font sizes.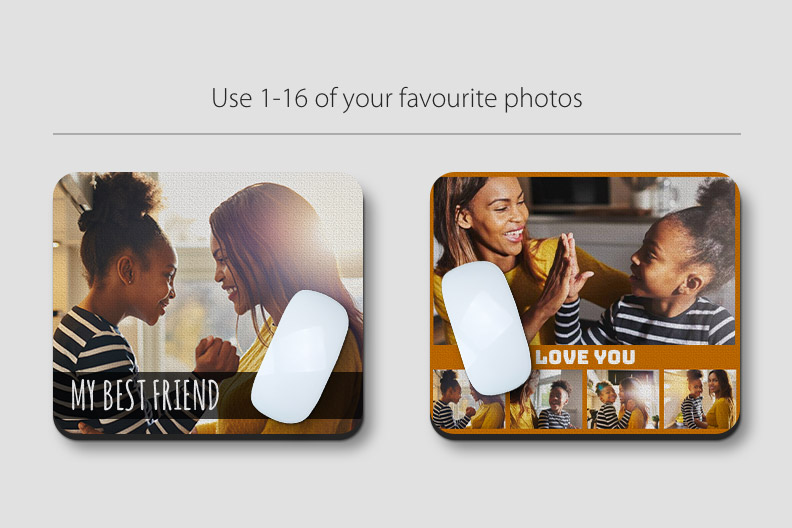 Having a tough time choosing just one photo? The Photo Mouse Pad builder allows you to upload up to 16 of your favourite photos, which can then be used to create a collage. Rearrange your photos until you are happy with a layout. You also have the ability to add borders to your photos and can adjust both the colour and thickness of the borders.
Once your order has been placed, it will take 8-12 business days for your new personalized Photo Mouse Pad to arrive. Once your product arrives, just promise us that you wont get distracted while you work!