Custom Photo Magnets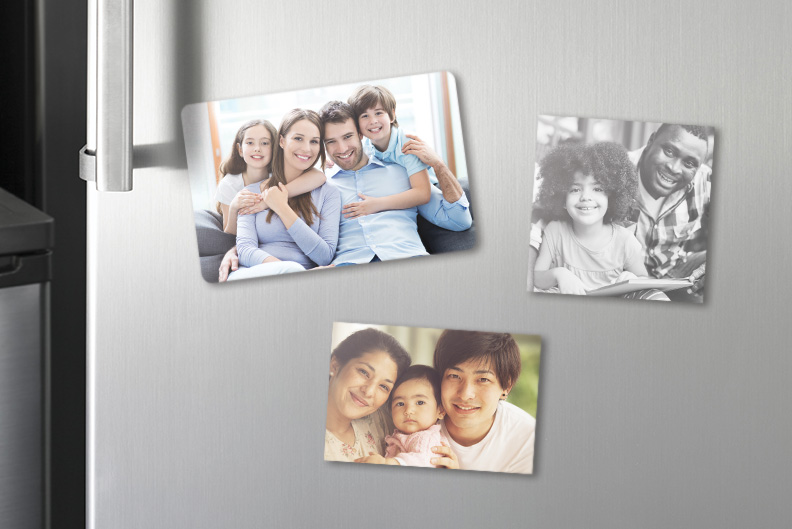 Photos aren't just for frames; there are other ways to display your favourite memories! Creating custom photo magnets is a creative and easy way to display your photos and is something the whole family can do together.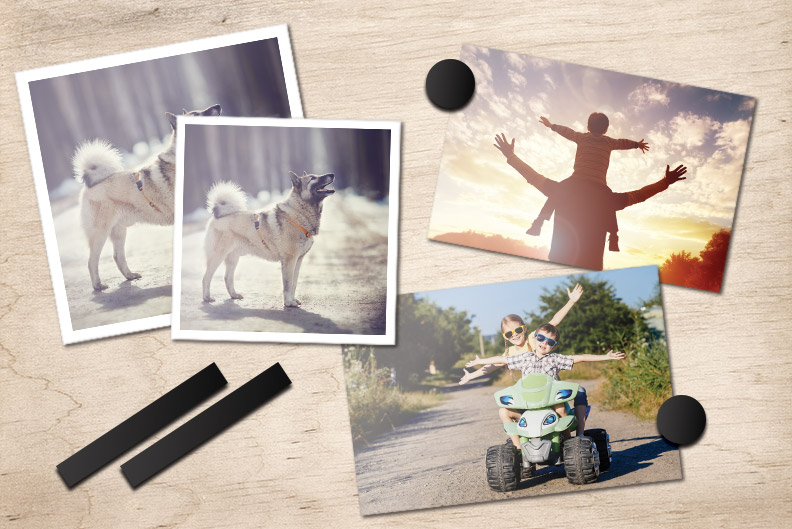 For this project you will need magnets (the amount depends on how many custom photo magnets you will be building), scissors and glue. Use bristol board or foam core (optional) if you want to thicken the material of your prints. Visit your local Walmart Photo Centre or visit walmartphotocentre.ca to print the photos you will be using for this project.
Once you have all your materials, you will be ready to start building your very own custom photo magnets.
Use your prints as they are, or be creative and use scissors to cut your prints into different shapes. If you would like to strengthen your photos, glue your prints first onto a thicker material before cutting and placing your magnets.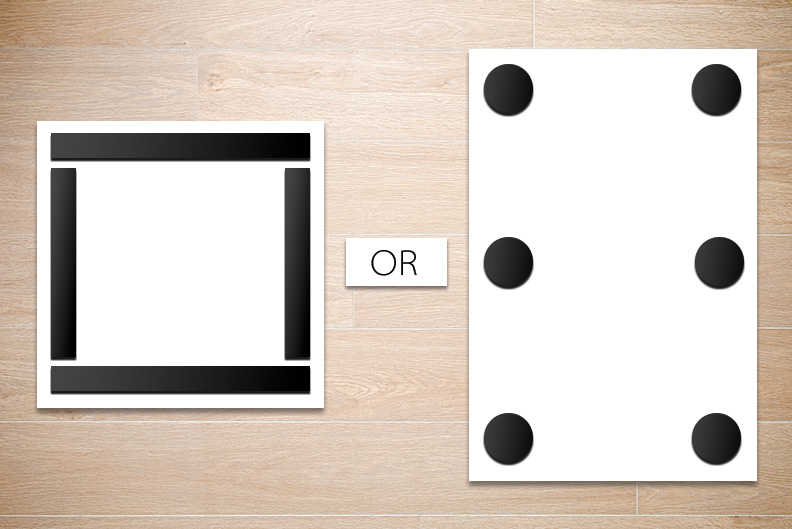 Once your photos are ready, glue and strategically position the magnets on your prints. Apply a bit of pressure and let the glue dry for at least 10 minutes.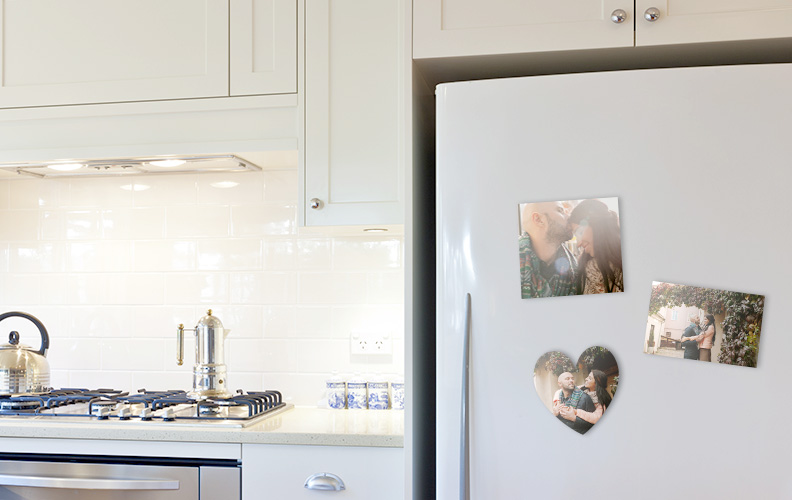 Once it's dry, your custom photo magnets are ready to be displayed at home!