6 Camping Activities You'll Have A Blast With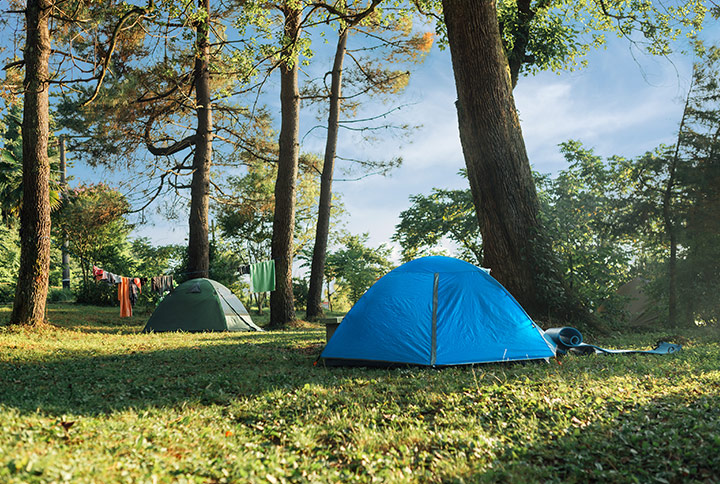 Summer is the perfect time to go camping; the weather is warm, the fish are in season, and the forests are full of life. It's nice to take a break from the more hectic life in the city and just take a moment to let yourself relax, have fun, and experience what nature has to offer.
Sometimes people might need a little encouragement to come rough it in the great outdoors with you. Head over to walmartphotocentre.ca and invite your friends and family by creating a fun Custom Invitation! After all, camping is more fun with friends, and hey, once you're there, here are 6 camping activities we think you'll have a blast with.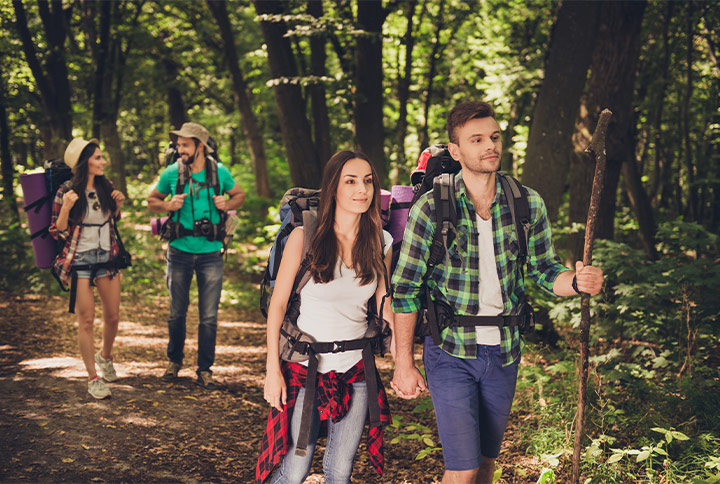 Go Hiking
You're away from home and surrounded by nature, so go explore it! Take in the sounds of the forest, feel the breeze rustling through the trees, and spot the little chipmunks scurrying around stuffing their cheeks.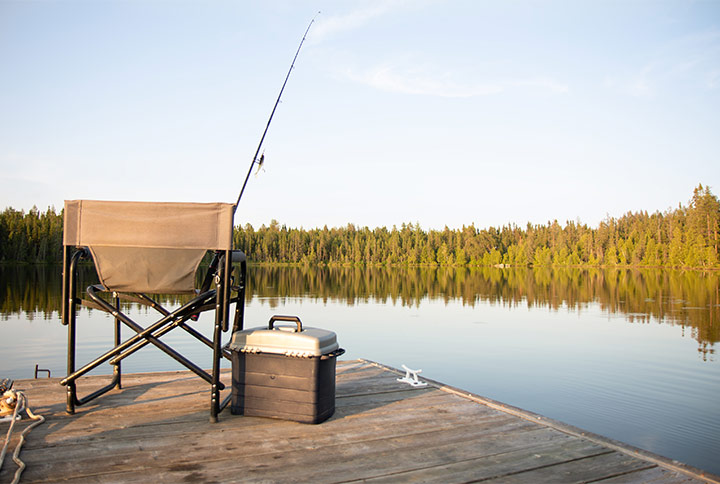 Catch Some Fish
If you're out camping, there's bound to be some nice fishing spots to settle down at and cast your line for a couple hours. Look up the local fish varieties, prepare your gear, and just relax around the lake. Be sure to snap a few pics of your most impressive catch!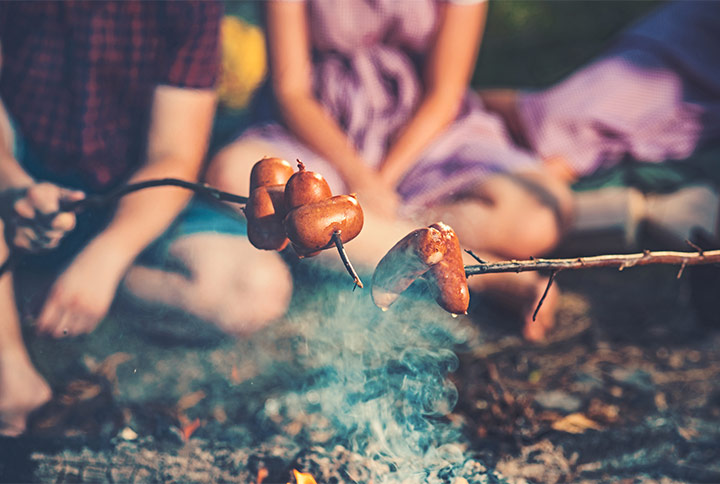 Have a Campfire Cookout
Crack open the cooler, take out the food you've brought along, and cook it over the fire! Wrap a few potatoes in tinfoil and throw them into the charcoal, fry up the fish you just caught in a pan, or roast a couple kabobs over the pit!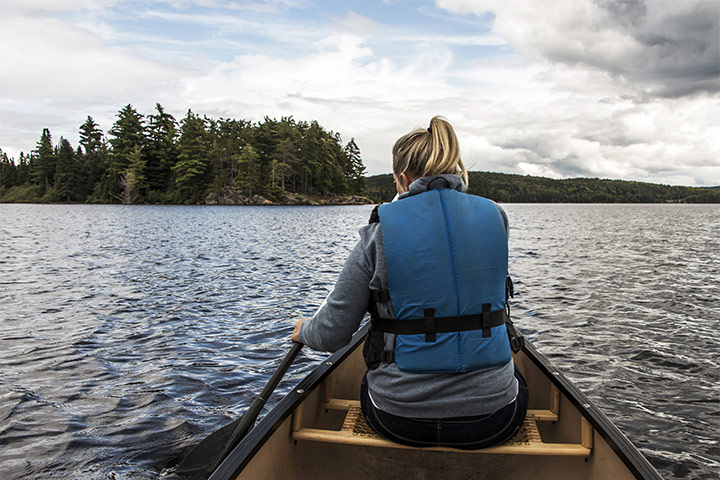 Go Canoeing
Go boating on the lake and enjoy the view. Maybe even take some scenic photos while you're out there. Theres something serene about being surrounded on all sides by a body of water, just make sure you've got your life vest on! If you've gone camping to take a break from city life, definitely consider renting a canoe, or bringing your own.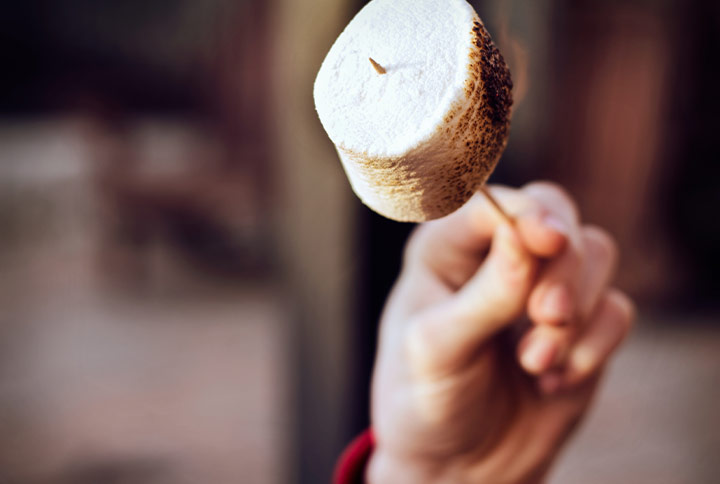 Make Some S'mores
As the sun begins to set on the campsite, you'll know it's the perfect time to get started on a staple of all camping trips, roasting marshmallows! Gather 'round the campfire with some graham crackers and chocolate, and you can have yourself some delicious s'mores.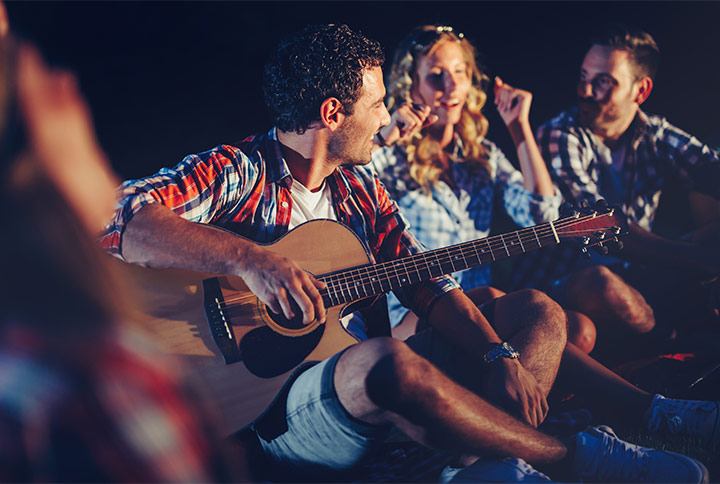 Tell A Tale
After you've finished making your marshmallowy treats, you can share stories around the campfire. Wether it be reminiscing with tales from the past, or scaring everyone with the classic spooky ghost story, you'll be sure to cap the night off right.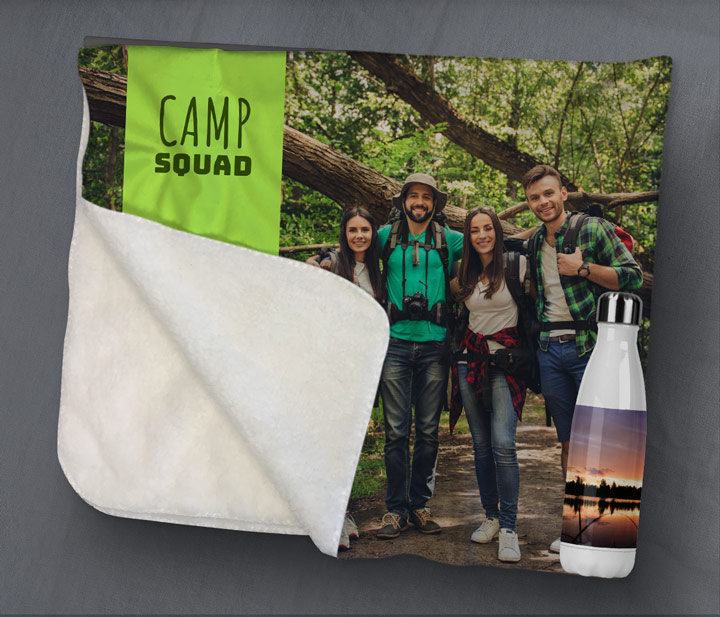 Once you're back home you can take a look at all the pictures you took with your friends and family. Head on over to walmartphotocentre.ca where you can take your memories and turn them into 4×6 Prints. You could even create a custom Everyday Bottle, Coaster, or a custom Sherpa Blanket to keep you cozy next time you decide to go camping!