Easter Egg Wreath Frame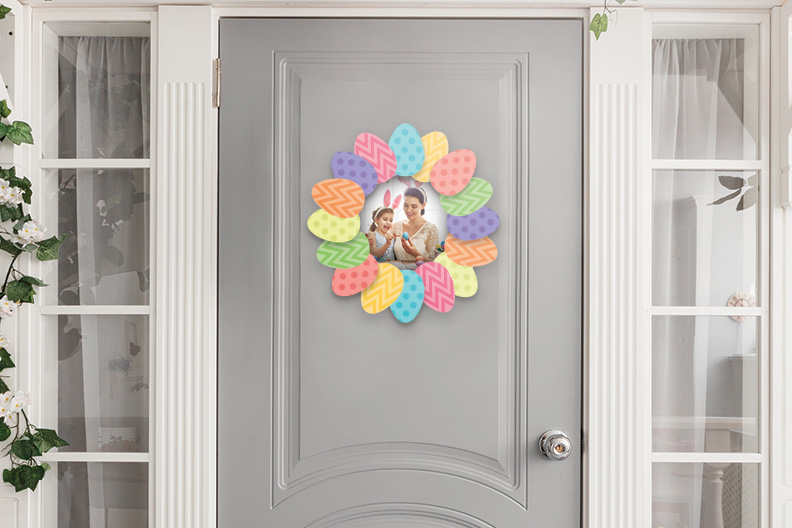 Easter is right around the corner, so jump into the long weekend with this fun and easy to make craft! The Easter Egg Wreath Frame is a great way to add an Easter touch to your photos as well as your home.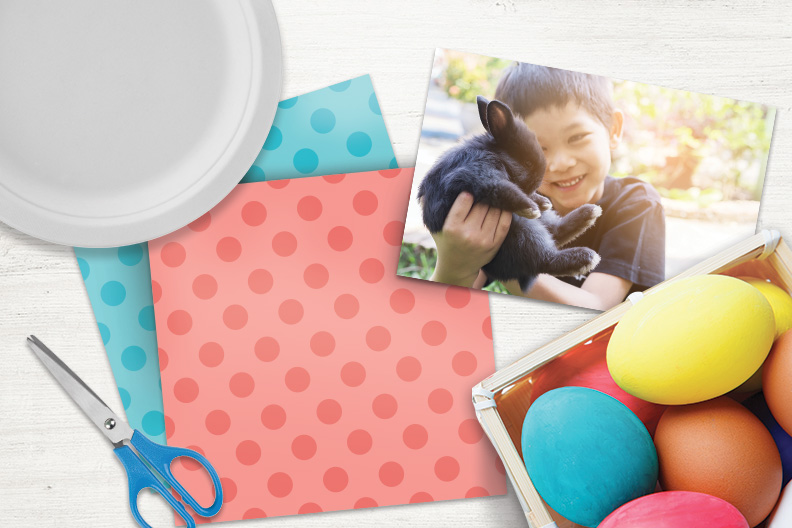 To create the frame, you will need a paper plate, scissors, glue, decorative paper and the photo you want to frame. Visit your local Walmart Photo Centre or visit walmartphotocentre.ca to print the photos that you would like to use. The decorative paper that you choose for your Easter egg wreath can be whatever you'd like! It can be decorative paper in bright colours or have an Easter theme to it; the choice is yours!
For an extra challenge, you can even decorate it yourself using glitter, buttons, pipe cleaners, etc. to give a more personal touch to your frame.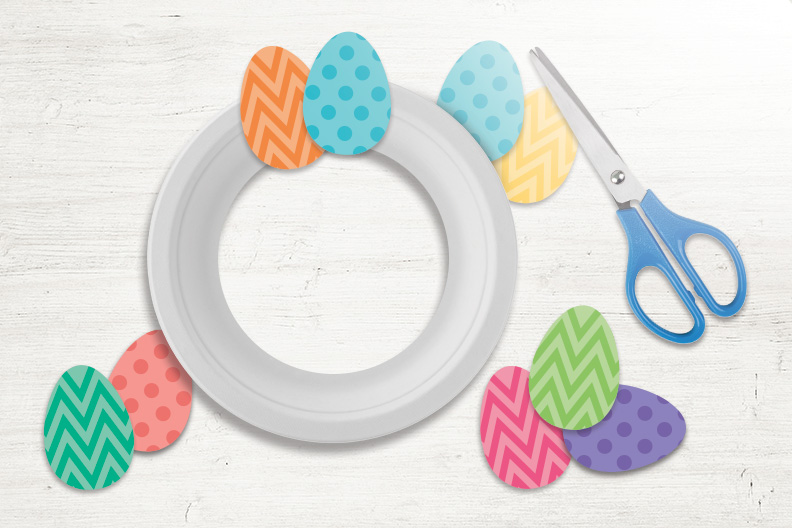 Once you have all your materials ready, cut the middle of the paper plate to create an opening for your picture. The size of the opening will depend on the size of photo you that are using. Set the plate aside and cut the decorative papers that you've chosen into Easter egg shapes. Arrange the shapes around the entire frame until it is completely covered. Once you are satisfied with the way that it looks, glue your Easter egg shapes onto the frame.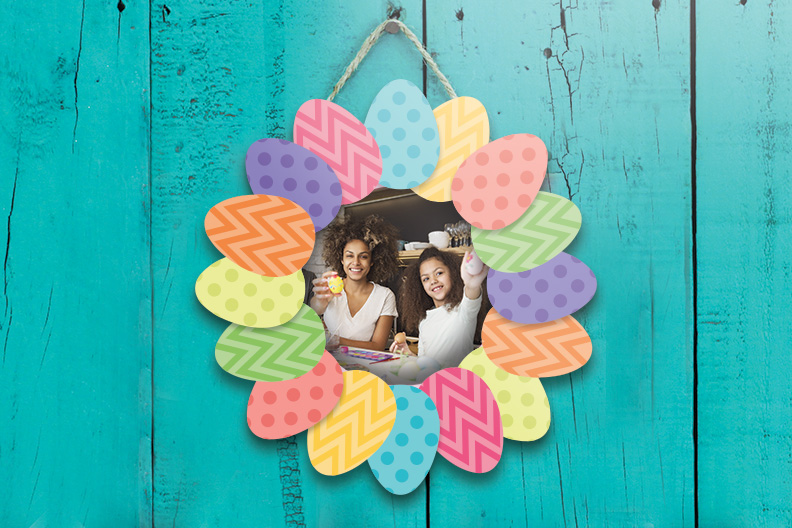 When you're done adding the Easter eggs onto the frame, glue your photo to the back of the paper plate where you made the hole. If you want to hang your frame, cut a piece of ribbon or string, and punch two holes at the top of the frame where you can loop the ribbon through and tie at the front.
Now your frame is ready to hop into a weekend of fun!