Just Tips, No Tricks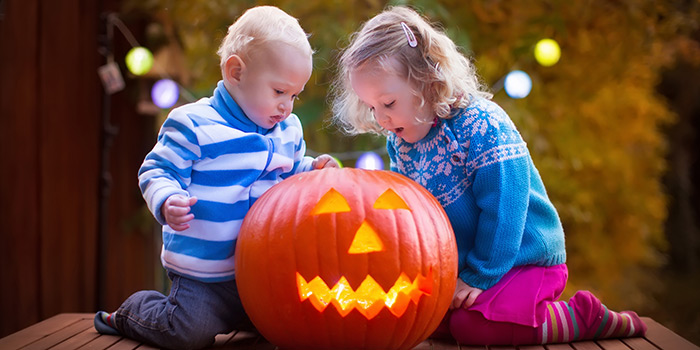 In just a few short days the streets will be filled with excited trick or treaters! We want to make sure you capture the Halloween spirit with these great photo tips… okay and maybe a trick or two!
Let's begin with your "Haunted House" – you've spent hours putting up all of the decorations, be sure to snap a few photos of your hard work! While we know the decorations become much more spooky at night, you will probably lose out on the little details if it's taken in the dark. Around late afternoon or early evening – just a bit before the sun goes down – is the perfect time to take your photo. The sun will not be overly bright, which tends to cause over exposed photos and a washed out look. The dimmer, natural light is what you need to catch those rich harvest colours!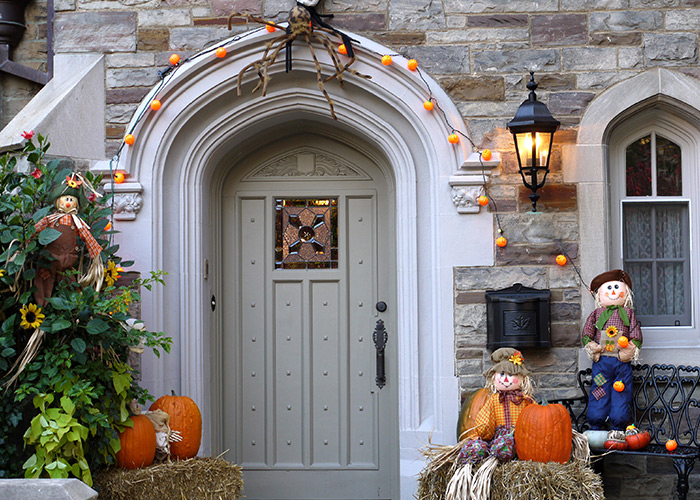 Now for the spookier shots… have your camera focus on the lit interior of the jack-o-lantern for a few seconds before snapping your photo. This allows the camera time to adjust to the light source and will improve the quality of your photo!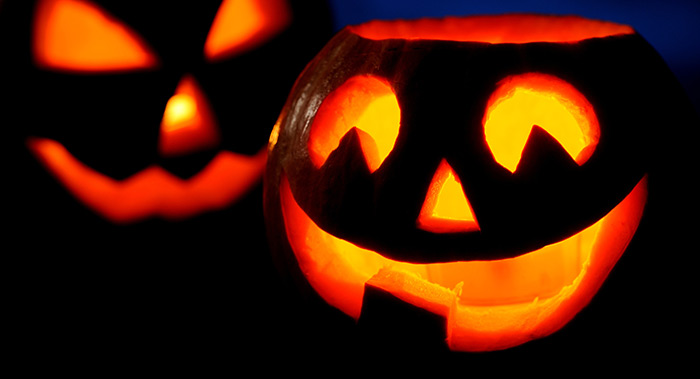 Who says a string of lights are reserved for Christmas? They will not only light the way for the trick or treaters but also make a great light source for your night time pics!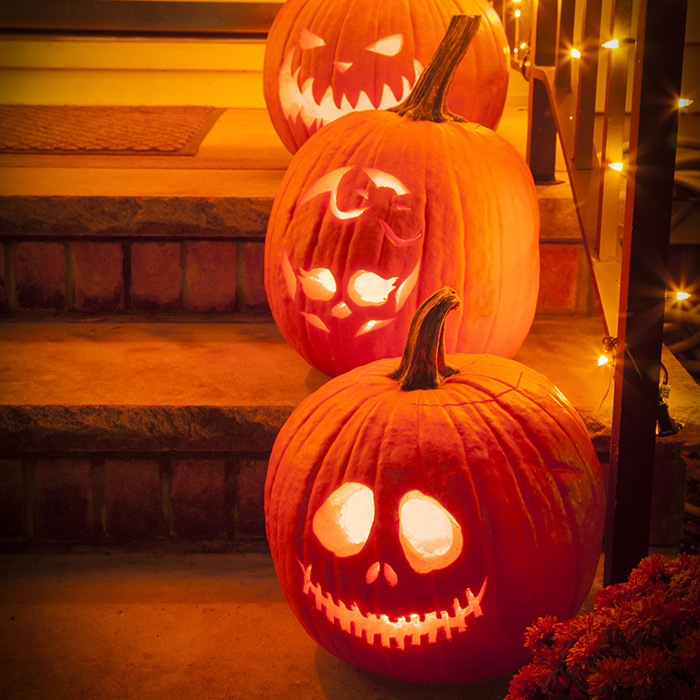 So the decorations are down pat, now onto the kiddies in costumes. Forget saying "Cheese!", have them say "Boo!" Get them right into character and having fun with silly faces and spooky expressions. Filters are a great way to change the look of your photo, "Sepia" is perfect that old and haunted look.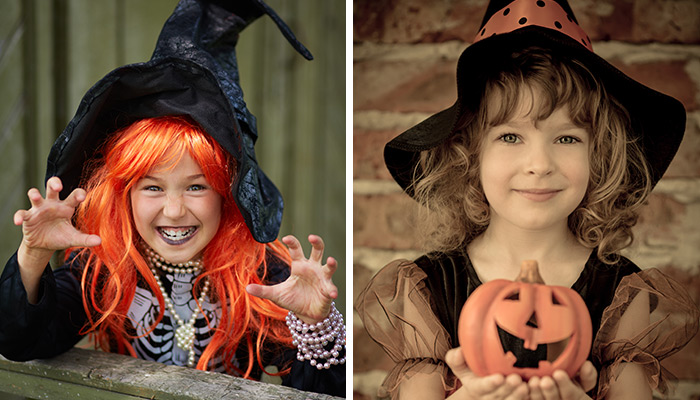 Add a whimsical touch full of Halloween magic by taking your photo from a higher perspective and if you have a "Fish Eye" lens setting on your camera this will slightly warp your image adding to the fun. Don't forget about the brightly coloured wigs!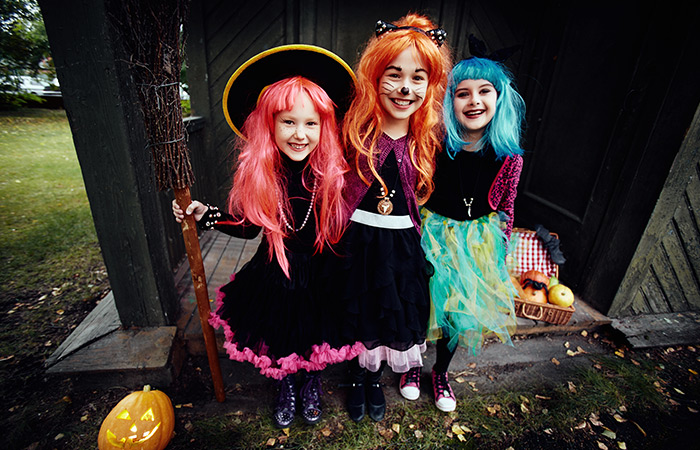 Add some dramatic shadows to your costume captures. This photo idea works best taken indoors, in a low lit room. Then use a movable light source – like a flashlight for instance – and shine it from above. You can get unique looks and shadows by playing around with the positioning of the light.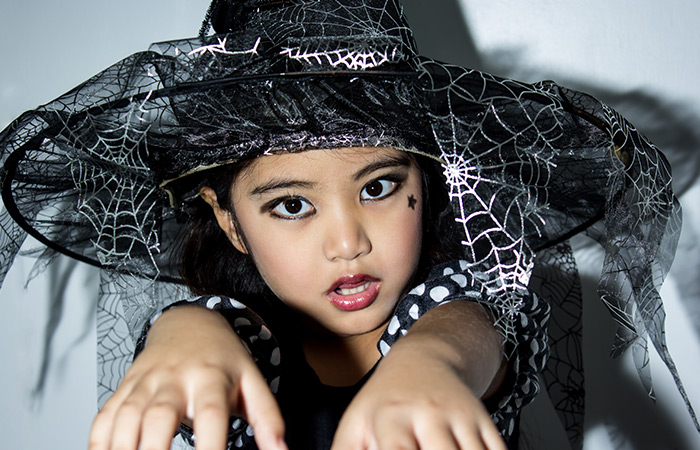 Set the scene by using your Halloween decorations as photo props. Nothing stirs up a good photo like an eerie cauldron…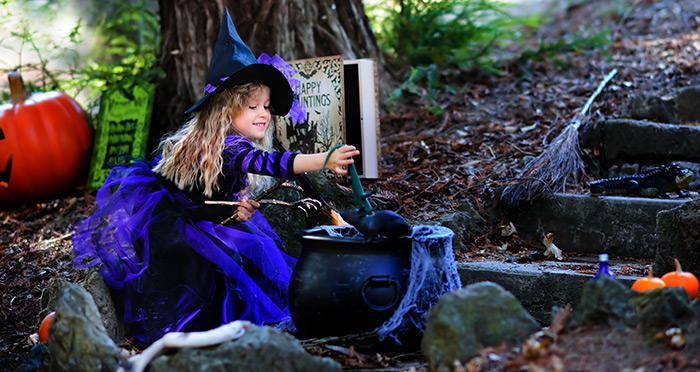 Finally, here's a little trickery we were hiding up our sleeve… Using your Halloween decorations as photo props in a low lit setting, place a small light – again a flashlight will do the trick – hidden within a prop such as a spell book. When snapping the photo make sure you cannot see the light source, only capture the light radiating from your props for some spooktacular Halloween magic!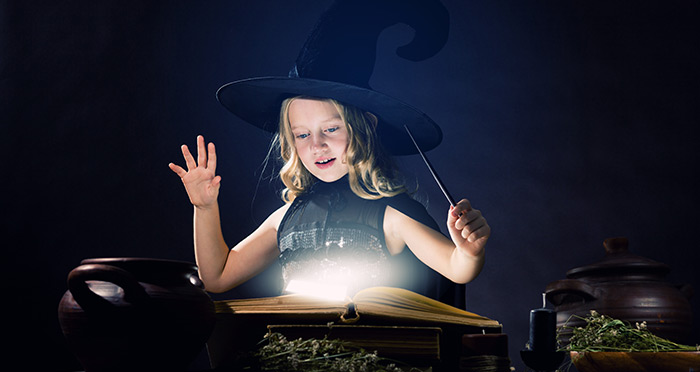 Let the magic continue… head over to your local Walmart PhotoCentre to print your spooky snapshots!