Kids' Art Collection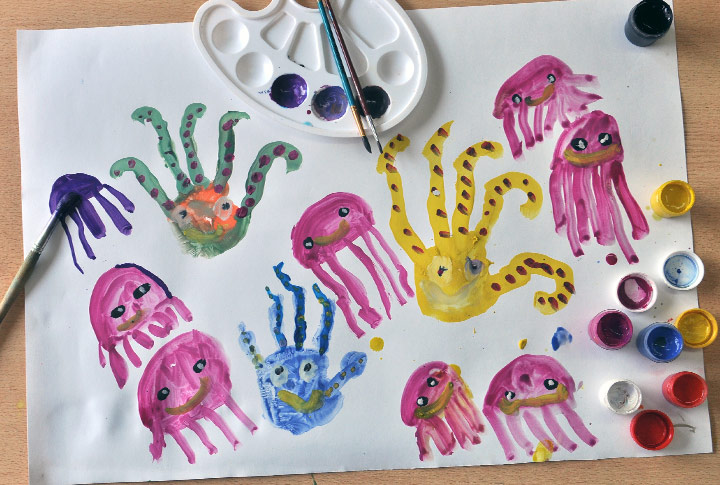 Kids are filled with imagination, which is why they create a lot of artwork during their childhood. That means a lot of papers lying around. So what do you do with all that artwork, and how can you ensure it's preserved forever? A Photo Book is a great way to store all your kids' artwork all in one place.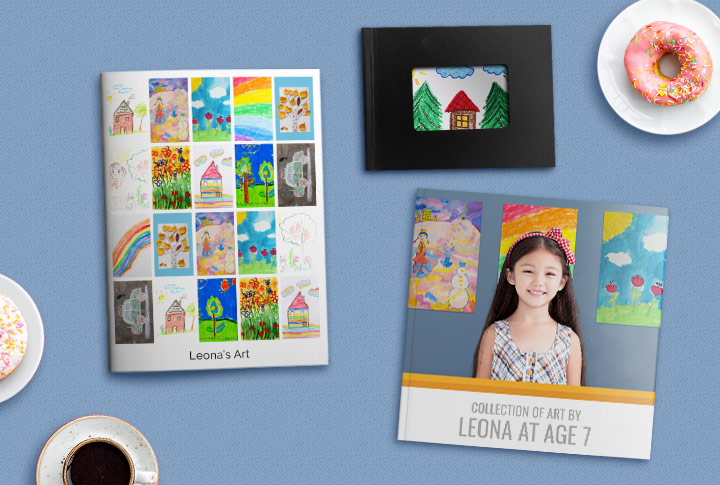 Start creating your collection by scanning or taking photos of your children's art. Once you have compiled a good amount of artwork digitally, head over to walmartphotocentre.ca to start your photo book. There are different types of photo books available in a variety of sizes, that will fit your needs.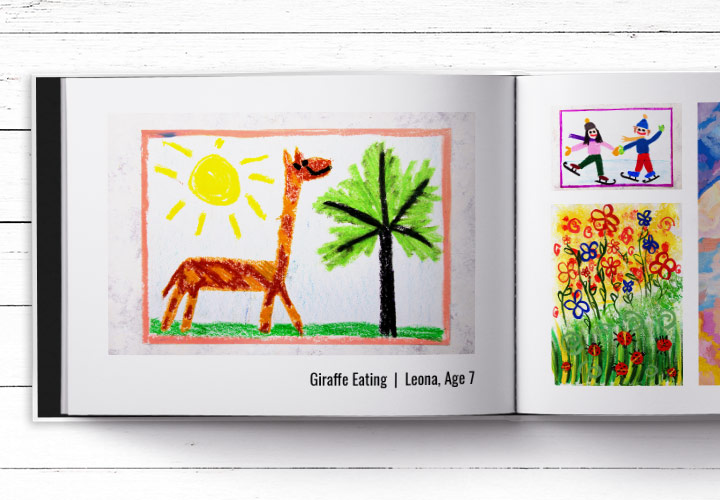 You can choose to display one piece of artwork per page, or create a collage! Personalize each page further by adding your child's name, the date the art was created and a short description of the artwork.
A great way to track your child's progress is to create an art book for every year, and add a photo of your child to remember when they created their works of art!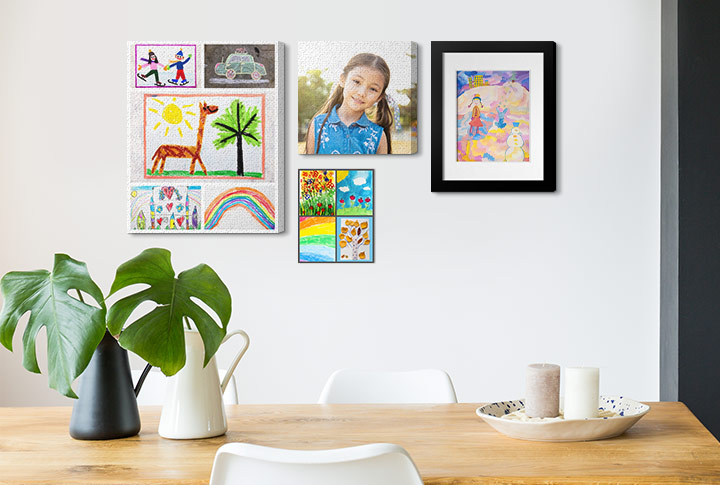 Instead of putting these artworks away, where they can get lost or faded, you can preserve and display them to enjoy for a long time. Whichever product you choose, it's a great way to keep childhood memories!