Season's Greetings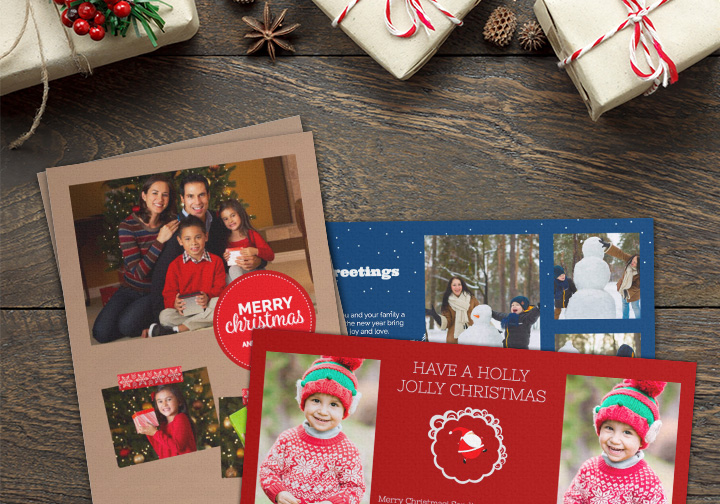 Greeting Cards are a staple for holiday gift-giving, and walmartphotocentre.ca has the cards you need! They comes in a
variety of sizes; the 5×7" Custom Cards are available as a flat, double-sided card or as a folded card, while the 4×8" Express Cards are flat, single-sided, and are also available in-stores!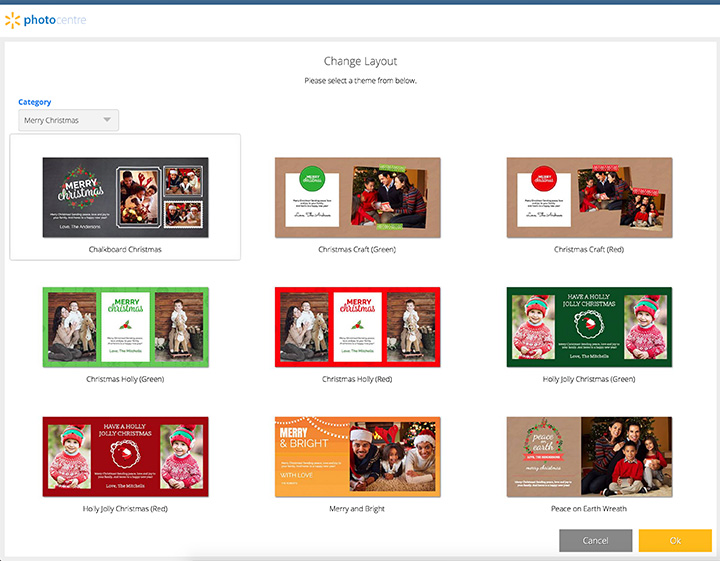 Creating a personalized greeting card has never been easier! Choose from a variety of themes available, drop in your favourite photos and print!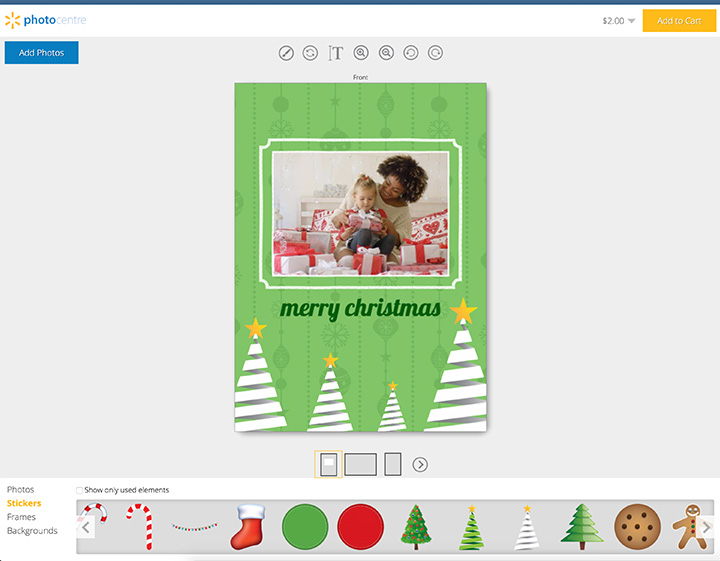 If you would like to create your own, we suggest using the Winter Holidays Stickers, Backgrounds and Frames to help you create the perfect cards for the holidays. Once you have customized you card, it's time to select some of your favourite photos to go along with it!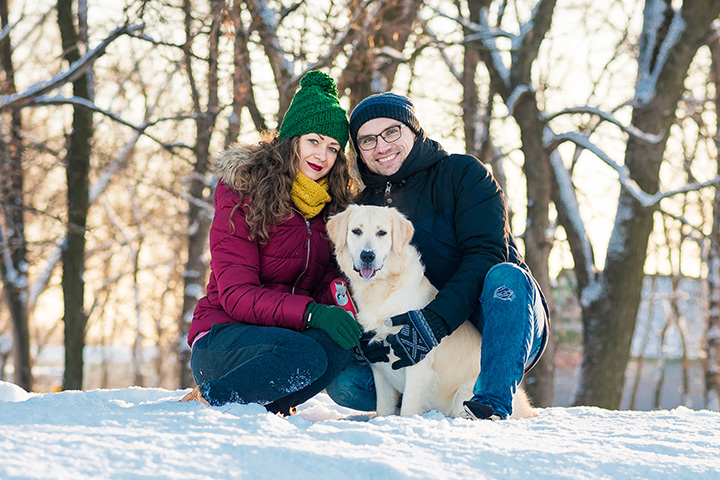 Need help with choosing the right photos? Photos of you and your family enjoying a warm, heartfelt winter are great to use for your personalized cards.

Or if you're looking for something more fun…take photos with props or some funny holiday attire! Snap your photos and send out that holiday cheer!