Thanksgiving Wood Block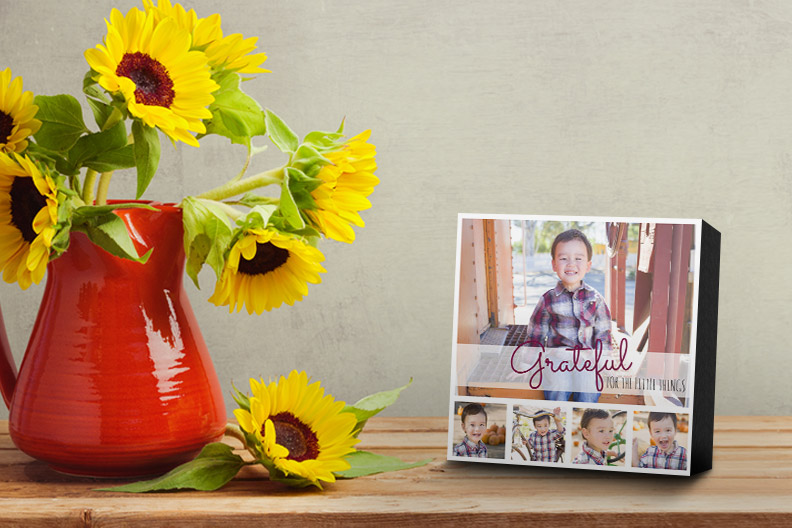 Thanksgiving is just around the corner, and it's a good time to look at the things that fill your life with joy! Visit walmartphotocentre.ca to create a personalized collage Wood Block with several of the special moments in your life that you're thankful for.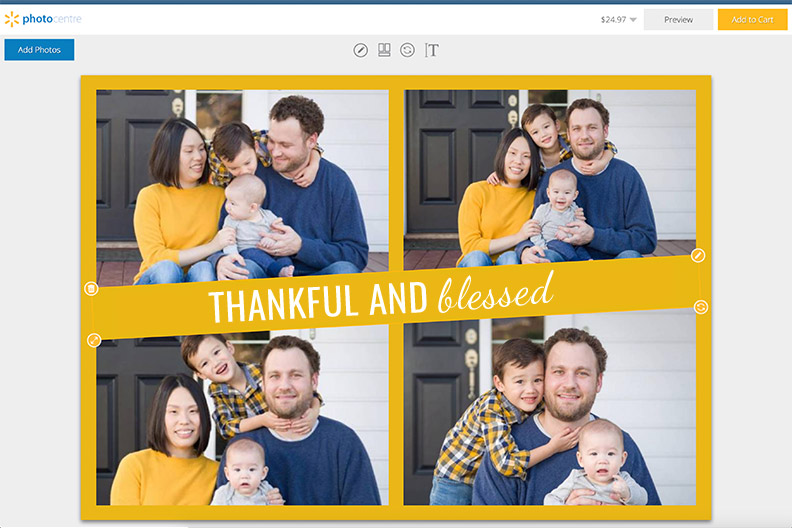 Use the tools available with the builder to create your very own personalized Wood Block. You are able to select a layout and even change the colour of the border around your photos. Add a text box and write a unique message about your loved ones or about the thanksgiving holiday.
Get creative with your borders and the text tool!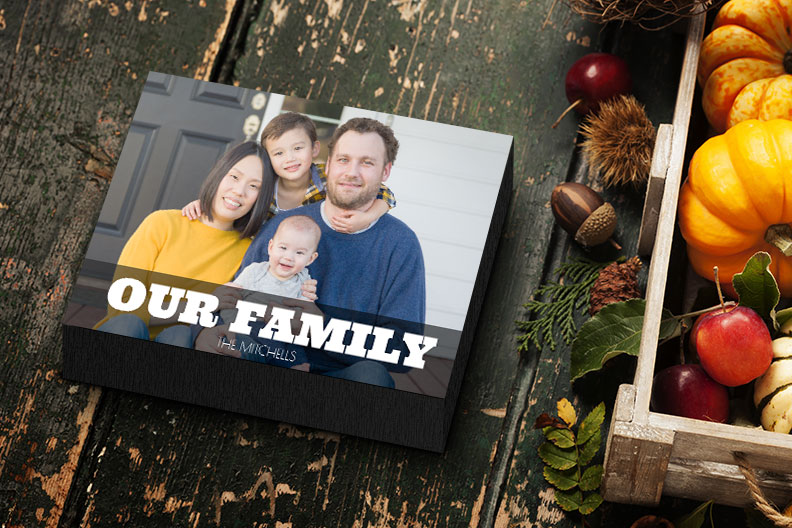 Take your brand new Wood Block and display it during dinner. Or turn it into a gift to show someone special all the memories you are thankful you've made with them!